Past exhibition
Radical Appropriation? – Künstler*innen gestalten Werke der Sammlung Ludwig Koblenz neu!
18.09.2022 – 09.10.2022
The action
"Radical Appropriation?" – Artists redesign works from the Ludwig Koblenz Collection!
took place from 20 to 25 June at the Forum Mittelrhein.
Many passers-by took the opportunity to get creative with the artists. The concept came from concept and pop artist Christoph Napp-Zinn, who carried it out together with Thomas Baumgärtel, Anna Recker, Franziskus Wendels, Matthias Strugalla, Steffen Schuck, Axel Eberhardt and Annika Leese.
From 18 September, on the occasion of the 30th anniversary of the Ludwig Museum, the resulting pictures – by both the professional artists and the creative passers-by – will be exhibited for three weeks in the Ludwig Museum.
The creative work was based on works from the collection of the Ludwig Museum: from Andy Warhol's portrait of the museum's founder Peter Ludwig (Portrait Peter Ludwig, 1980, serigraphy) to Otto Fried's large-scale painting (Untitled, 1997, oil on canvas), the works were taken as a starting point to develop and implement their own associations and ideas. In the process, the passers-by and artists painted over the reproductions and appropriated the work in this way: See the results of this "Radical Appropriation" in the Ludwig Museum.
Impressions of the action "Radical Appropriation?" from 20 to 25 June 2022 at Forum Mittelrhein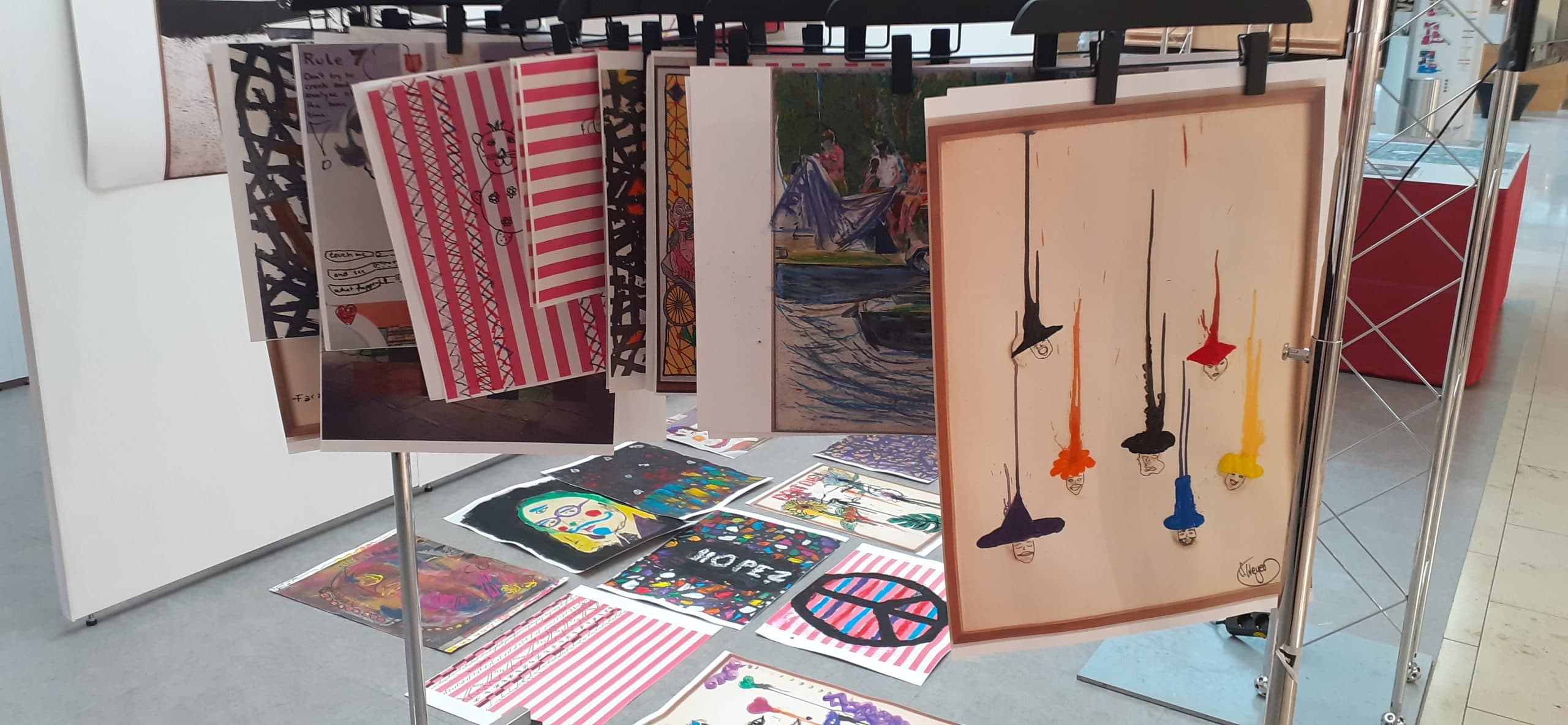 Eindruck der Aktion "Radical Appropriation?" vom 20. bis 25. Juni 2022 im Forum Mittelrhein