Current exhibition
1966. Spain's awakening – An artists' museum of the future
02.09.2023 – 11.02.2024
Audio SWR2 about the exhibition (German) here
Audio contribution by Deutschlandfunkkultur on the exhibition can be found here.
The Museo de Arte Abstracto Español in the Spanish city of Cuenca opened on July 1, 1966. Its founder, the Spanish artist Fernando Zóbel (1924-1984), knew the international art scene well and was aware that there was almost none in Spain There were museums where contemporary Spanish artists could exhibit their work. The artists that Zóbel assembled – including Antoni Tàpies, Gustavo Torner, Rafael Canogar, Antonio Saura, Eduardo Chillida, Luis Feito and Elena Asins – received little recognition within their own country, but internationally from Paris to New York.

In 1966, it was one of those quiet but enduring revolutions par excellence that enabled Spanish artists to set up an artists' museum in the then little-known Spanish town of Cuenca. Fernando Zóbel had the vision to create his own forum for contemporary abstract art on the fringes of the Franco regime and to establish the first museum organized and managed by artists.
Zóbel created the museum in Cuenca with a group of very different artists, but united in the context of abstraction, to give this art its own visibility and to empower the artists to show their own works. For almost 60 years, this museum has been unfolding its special radiance and helping the artists to achieve great recognition in their own country. The museum has long been internationally renowned and the city of Cuenca has become a tourist magnet.
Fernando Zóbel gave his collection and library to the Fundación Juan March in Madrid in 1980, which has managed the museum since then and ensured the scientific processing and presentation of the collection.
The exhibition was organized by the Ludwig Museum Koblenz and the Fundación Juan March and is sponsored by the Peter and Irene Ludwig Foundation, Aachen, by Acción Cultural Española (AC/ E) Spain, by the Foundation for Art and Culture, Bonn and by the association the Friends of the Middle Rhine Museum and the Ludwig Museum in Koblenz e.V.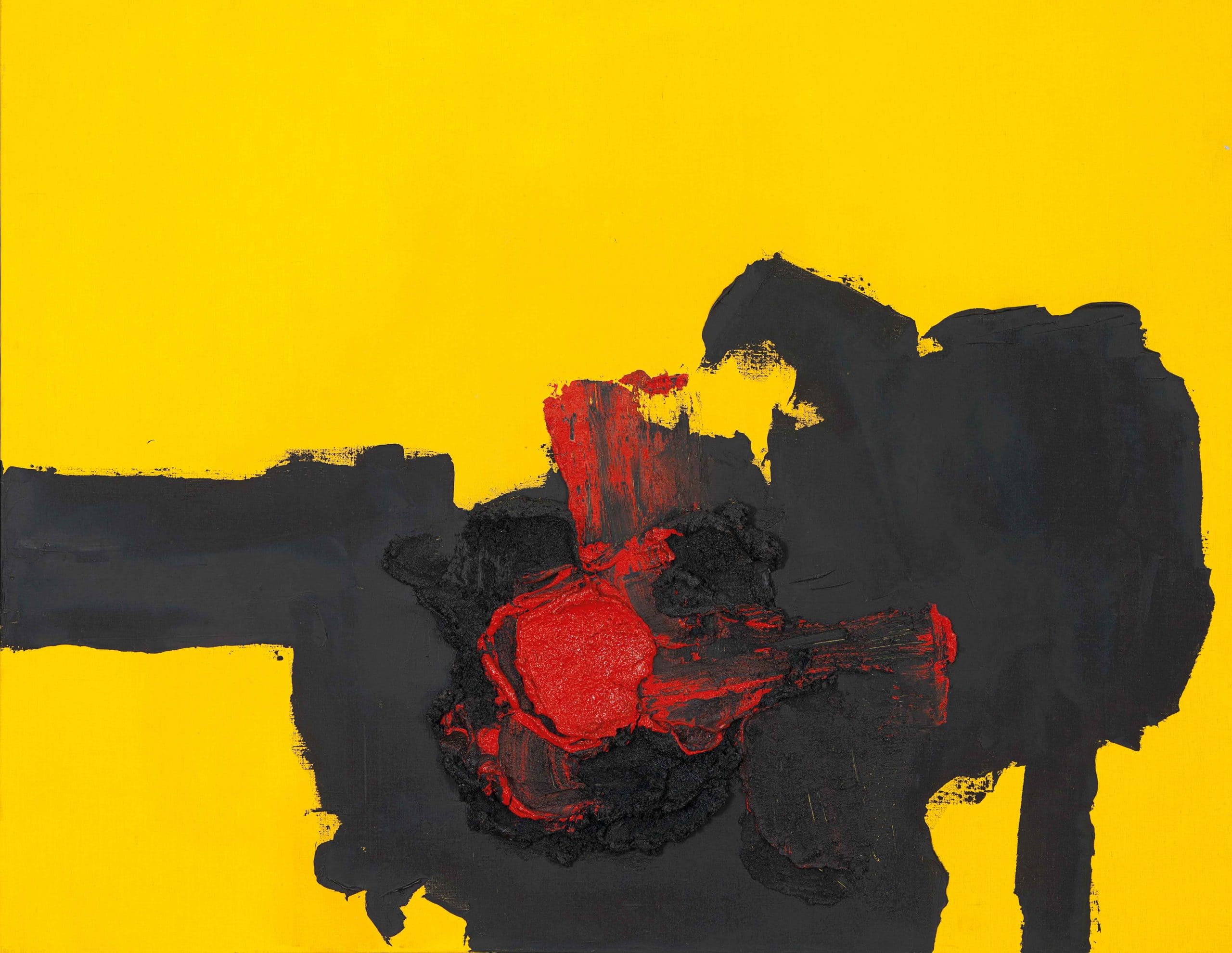 Mischtechnik mit Öl und Sand auf Leinwand, 89,1 × 115,2 cm © VG Bild-Kunst Bonn 2023 © Colección Fundación Juan March, Museo de Arte Abstracto Español, Cuenca. Foto: Santiago Torralba