Future exhibition
Mohammed Kazem – Das Unsichtbare sehen (Arbeitstitel)
18.06.2023 – 20.08.2023
At least since his sensational participation in the 55th Venice Biennale (2013), where he designed the UAE pavilion with a multimedia room, his name has been known around the world.
Mohammed Kazem was born in an era of great change: three years before his birth, oil was found in Dubai and two years later, the United Arab Emirates (UAE) would be founded. This historical turning point led to a rapid transformation of its familiar surroundings: where the view used to be lost in the endless expanse of the desert, dizzying skyscrapers grew into the sky.
At the age of fourteen, Kazem entered the class of Hassan Sharif, one of the first and most famous concept and performance artists in the United Arab Emirates. After his early experiences with painting on the one hand and performance on the other, Kazem began to work on the group of works ›Scratches‹ in the early 1990s, which already revealed many aspects of his artistic personality: playing with the material, which expands the work into three dimensions, and trying to capture and visualize the intangible – the sound, the light, the space and the time – in a moment. The artist 'collects' something that seems 'uncollectable': the light and its effect on matter, the shadow of surrounding objects or plants and the space in a specific moment in which the artist with his body and is present to his senses.
After a first presentation of artists from the Emirate of Sharjah (2003), this is the second major presentation from the UAE in the Ludwig Museum. Mohammed Kazem was already a participating artist at that time. The exhibition will now be his first museum show in Germany. She is financially supported by the cultural administration of the Emirate of Dubai and the Dorothea van der Koelen Foundation, Mainz.
A catalog for the exhibition will be published by Chorus Verlag, Mainz.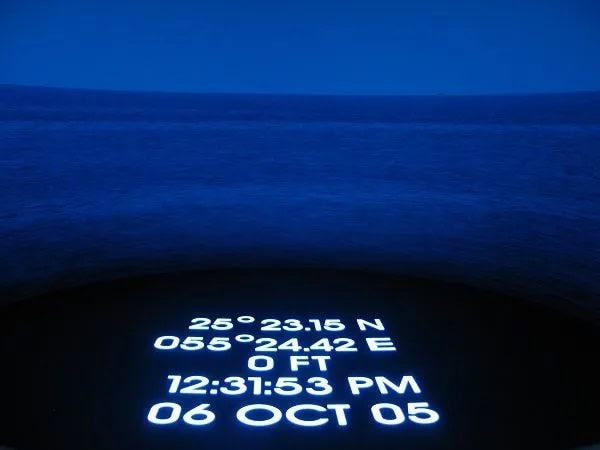 mohammed-kazem–directions